When you think of Bangkok neighborhoods that have a unique personality and vibrant energy "all of their own" Thonglor should be at the top of your list.  Irreverent and eclectic, it's one of the trendiest areas of the city and its popularity has grown exponentially over the past few years with no end in sight.  A respite from  the congestion and relative anonymity of high rise living in other parts of the city,  Thonglor differentiates itself with a laid back and somewhat bohemian vibe that equally appeals to coffee house "hipsters" and young families, as well as executives and visionary local entrepreneurs  with a 'work hard, play hard" mentality.
This is a friendly and laid back community with plenty independent boutiques retailers. There is ample access to grocery stores such as Villa Market, Foodland and Tops Supermarket, a plethora of international schools, world class hospitals as well as "indie" art galleries and cultural events. Cosmetic health and beauty care options are easily accessed as well as holistic health services such as spas, massage, and neighborhood health clubs with classes in boxing, yoga and weight training.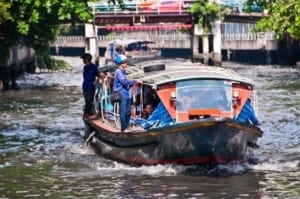 Although there is BTS Skytrain (BTS Thong Lo) access at the top of Soi Thong Lo (Sukhumvit Soi 55) as well as access by Khlong Saen Saep Boat Service at the end of the soi, adjacent to Phetchaburi Road, this is a neighborhood that is more easily accessed by walking or using a motor cycle taxi. There are future plans to link the BTS Skytrain with the MRT Gray Line via the Watcharapon (Bang-yai) district – aiding in access to Thonglor, but that is still in the planning stages. Traffic congestion can be a major problem in Thonglor, especially in the evenings, but that is a city wide issue and can usually be managed with proper planning.
Undoubtedly, Thonglor is a hotspot for those who appreciate its dynamic food scene and it's a favorite spot for hidden bars and night clubs. The area attracts both Thais and expats who appreciate the finer things in life, and caters to those who are inclined to have the time and the disposal income to spend. You will find some of the best of independent, one of a kind restaurants in the city and this is an area where many local entrepreneurs put down roots and stake a claim.  It's an easy going mix of the old and the new where you can witness both local Thai street vendors and food stalls set up shop for the evening right next to a shiny new food truck selling artisanal burgers or pizza.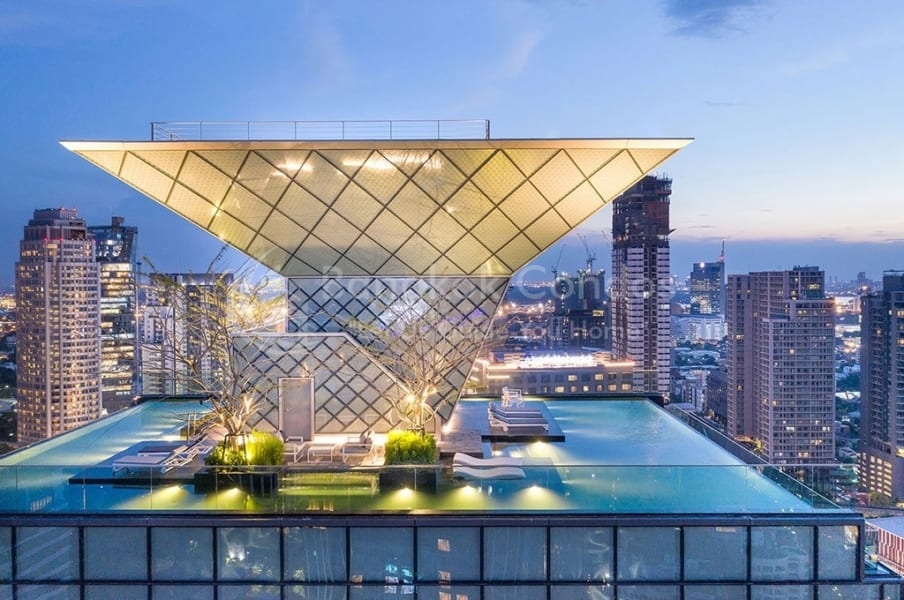 Real estate is at a premium in Thonglor and sky scrapers and super-sized shopping centers give way to low rise new builds, open air community malls, and quiet and secluded tree lined sub- soi's.  It's just as easy to find an ultra-modern luxury condominium with all the bells and whistles as it is to find a hotel style serviced apartment or  single family homes or a private residence. Older spaces co-exist seamlessly with the never ending construction of new residential and business spaces, and despite its constant evolution and growth, there is a definite feel of community. Many choose to live on quieter back streets where you are in walking distance to international kindergartens and private hospitals.
The unique character and charm of these older residences tend to appeal to families with pets and small children. These residents benefit from 24 hour security services in buildings, large and airy rooms with ample square footage, western amenities, green spaces, and a privacy that often rivals living in the suburbs, while being in the heart of the city. Local bakeries and coffee shops proliferate these neighborhoods and it's one of the main reasons that Thonglor has a reputation as one of the best spots to find a laid back weekend brunch.
Others prefer the action and energy you find on or adjacent to the main drag of Thonglor with its new condominium development, after hours clubs, and trendy wining and dining establishments.  There is also a large segment of Japanese expats who live in Thonglor, and this only adds another layer to the cosmopolitan character of the neighborhood as many businesses actively cater to this unique demographic. You will find some of the best sushi, sashimi, and noodle shops; especially around Thonglor Soi 13, outside of Japan in this neighborhood. Many of the venues in Thonglor keep irregular hours that reflect the preferences of its residents.
During the weekday, most restaurants and venues don't open before 10AM, and more than a few places will close down in the afternoon between the hours of 2PM-6PM.  While high end boutique shopping is par for the course, you won't find the large mega malls, but instead there is a proliferation of "foodie focused" community malls such as theCOMMONS Thonglor, 72 Courtyard, Ei8ht Thonglor, J Avenue, Seen Space and The Maze, all of which draw you in with their one of a kind dining and shopping experiences. There is something for everyone and the fast paced development of the area ensures that there is always something new to discover.
Thonglor is one of Bangkok's mostly highly coveted neighborhoods and it will most likely remain that way in years to come. A hub for food lovers of every kind and the new urban sophisticates, it appeals to those who desire all the upscale amenities and convenience of city living, but still yearn for a close knit community vibe. It's a neighborhood that appeals to both Thais and expats and whose businesses cater to people who live in Bangkok, and not just the tourists who visit. There's no better place to put down roots and stake a claim, as we will no doubt see this area continue to evolve and grow in both the residential and business sectors over the years to come.